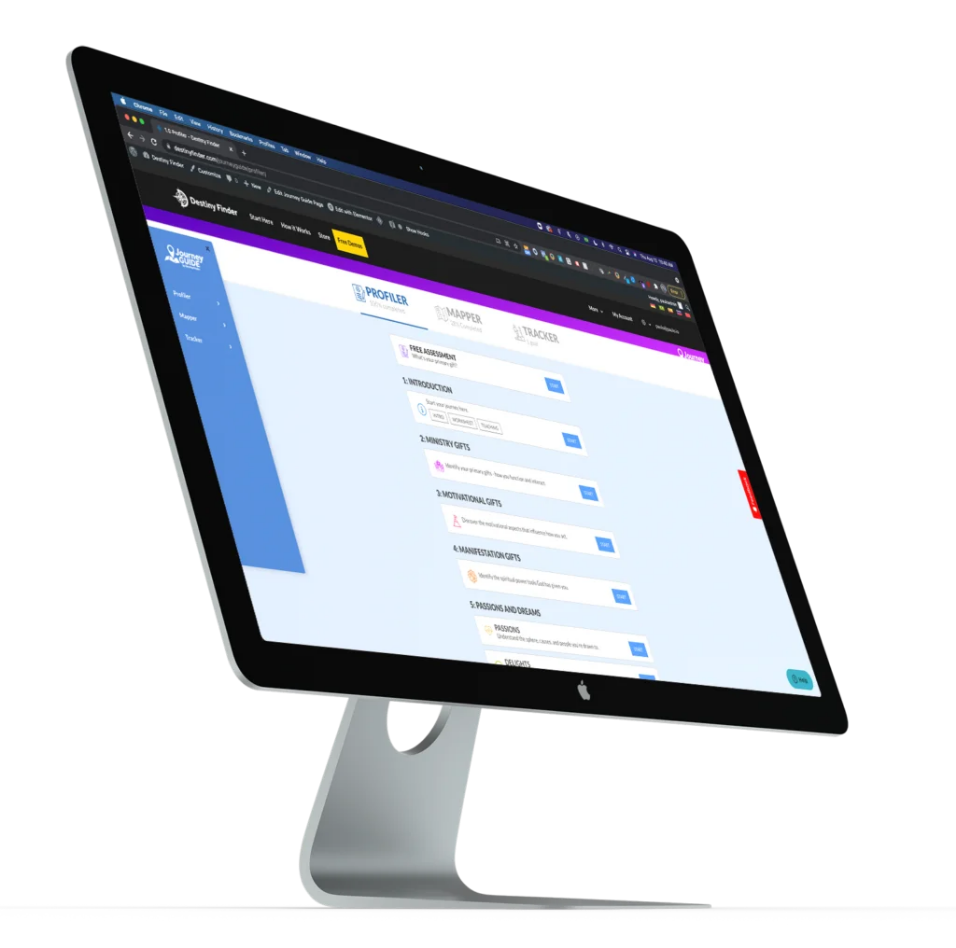 The Journey Guide will take you through a destiny discovery process and help you create your first Life Map.
Together, we will go deeper into your Ministry Gift, map your passions, guide you through reviewing God's direction for your life.
Lastly we will guide you through an exercise to give you more clarity into your Dream and insights on how to establish goals to reach it.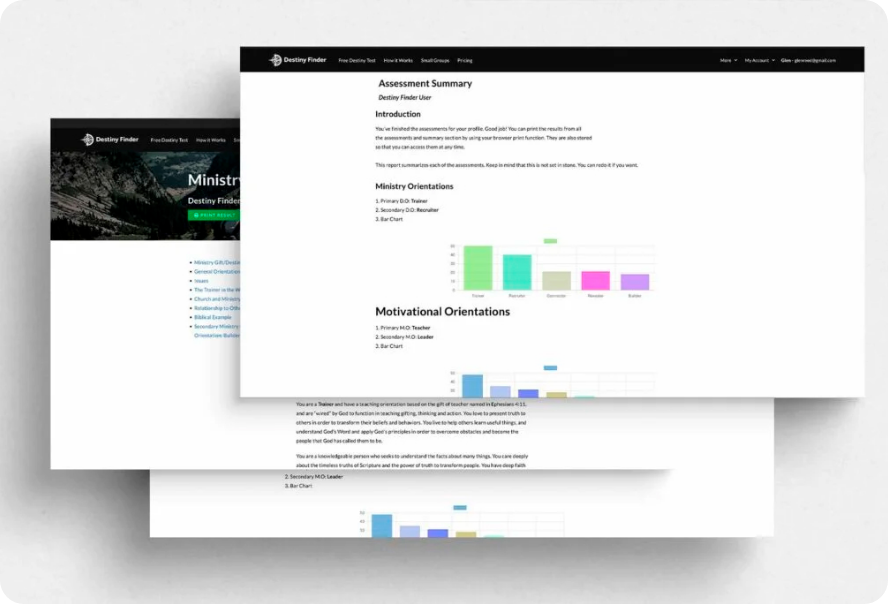 The Journey Guide Lite takes you through a destiny discovery process and creating a basic Life Map. It includes the following:
• Ministry Gift Assessment: Discover the primary way you function, especially in ministry. The report includes your particular design and core traits, strengths and challenges, functioning in the workplace, biblical examples, and more.
• Passion Assessment: Identify the people whom God has called you to impact, your organizational preference, leadership style, what drives you, and more.
• God's Direction Journal: Record your significant Bible verses insights from prayer and other things God has shown you.
• My Dream Statement: Then you put it all together and define your dream; what's in your heart to do for the Lord. That's your calling, your destiny!
• Set Ministry Goals: Create a basic Life Map by defining the practical next steps so you can take action to fulfill your calling.
You'll receive immediate access, and as you finish each assessment you'll get instant personalized results.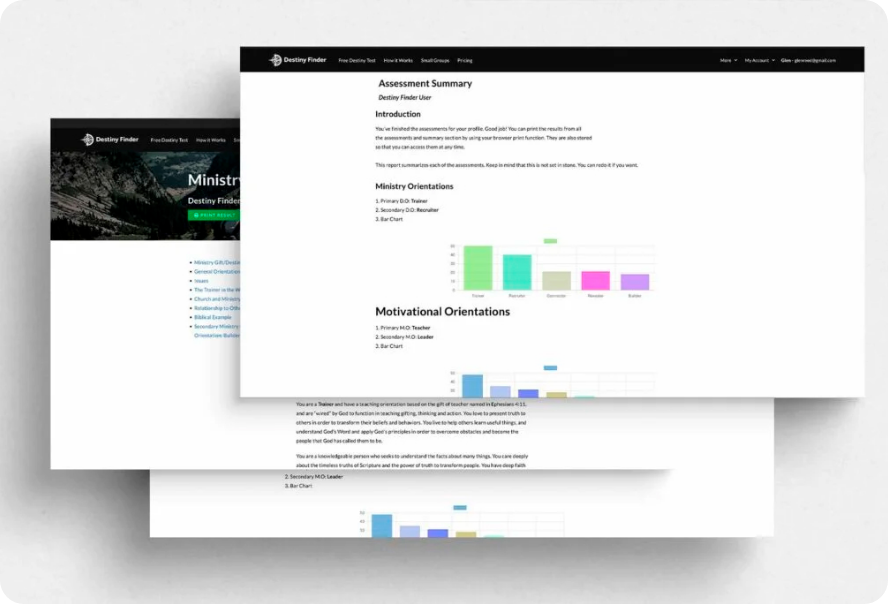 If you purchase more than one Journey Guide, you will get one and have access to it immediately, and you'll receive a coupon code by email for the others. (Unless you've already purchased the Journey Guide Lite for yourself, in which case the total quantity will be available for others.)
When you purchase more than one, a new Coupon Tracking menu will appear in your Settings; you'll be able to see who has used your coupons.