Destiny Test Results
****, you are a Trainer!
Ministry Gift/Destiny Orientation: Trainer
You have a Trainer orientation, based on the gift of teacher named in Ephesians 4:11 and are "wired" by God to function in teaching gifting, thinking and action. This is your core trait or design, and it influences the basic way you relate to your world. You are a trainer who loves to present truth to others in order to transform their beliefs and behaviors. In terms of ministry, you love to help others understand God's Word and apply God's principles in order to overcome obstacles and become the people that God has called them to be. You are a knowledgeable person who thrives on study and learning but you are very precise and this can … (excerpt from the Journey Guide)
---

AQUILA & PRISCILLA
TEACHERS IN THE EARLY CHURCH

C.S. LEWIS
TEACHER, AUTHOR & PHILOSOPHER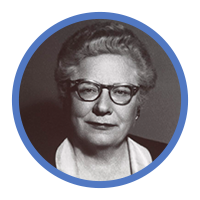 HENRIETTA MEARS
CHRISTIAN EDUCATION INNOVATOR, AUTHOR

MARTIN LUTHER
PRIEST, TEACHER & AUTHOR
Have you ever wondered why you are the way you are?
God made you that way intentionally so that you could live out His calling for your life. Imagine you were walking in the woods and you came across a cup and a pair of scissors, and you had never seen either before and didn't know what they did. After examining them you discover the cup was great at carrying water, and the scissors were very poor at it, but great for cutting.
As you discovered how those objects function best, you discovered what was in the mind of the designer who made them. God had a particular destiny for your life in mind before you were ever born, and designed you a particular way to fulfill it (Eph. 2:10) Sadly, most people never take the time to look at how they were made. So they miss out on living the amazing purpose God has for them.
We created the Journey Guide Lite to help you get answers.
The Free Destiny Test gave you a glimpse of your destiny. Now get complete results from multiple assessments and set goals with the Journey Guide Lite.
The Journey Guide Lite helps you look at how God crafted you–your design, your purpose, your calling–so that you can begin aligning your life to that calling, and become everything He created you to be.
The Journey Guide Lite takes you through a process in which you'll complete the following:
Ministry Gift Assessment: This assessment is similar to the Destiny Test, but with three pages of expanded results including your score for all five ministry gifts, and results on your secondary gift. The report includes your particular design and core traits: strengths and challenges, functioning in the workplace, working with people with the other gifts, biblical examples, and more.
Passion Assessment: Identify the people whom God has called you to impact, your organizational preference, leadership style, your passions, what drives you, and more.
God's Direction Journal: Record your significant Bible verses, insights from prayer, and other things God has shown you.
My Dream Statement: Then put it all together and define your DREAM; what's in your heart to do for the Lord. That's your calling, your destiny!
Set Ministry Goals:

Define the practical next steps so you can take action to fulfill your calling.
Get instant access and personalized multi-page reports immediately. It's time to step into your destiny!
100% Money Back Guarantee. If you don't love it, we will refund your money.
Over 100,000 people have used the Destiny Finder tools.
Here's what a few of those who have used Destiny Finder have to say: 
"I found Destiny Finder to be a well balanced and Biblically-based approach to learning about your call within the body of Christ. It is packed with practical wisdom that comes from many years in ministry. As well as helping you think about yourself, it will also help you learn about other people; their respective strengths and weaknesses, and help you work more effectively together.
The author is a seasoned minister, and I find it hard to imagine that anyone could fail to learn useful and valuable things from the course. I highly recommend it."
Rev. Dr. Nick Catley B.A., M.Div, PhD., MInstLM, FBCS. 
"Destiny Finder helped remind me of pieces of my dreams I allowed to fall dormant."
Samantha Smith
"Destiny Finder helped me more fully understand who I am and my thought patterns."
Miranda Carter
"I had so much confirmation from taking the online Destiny surveys."
Hannah Sharples
Powerful and Life-Changing! If you don't love it, we'll refund every penny.